Tweet
When I was a kid, I used to be proud of being a little older than some of the kids on the block. When we would meet to play Tag or Hide and Seek, we all compared our ages to see who got to be "it" first. When nobody wanted to be it, either the youngest or the oldest would be chosen. "When were you born?" my friend asked me and another kid. "October," I said. "February," the other kid said. My friend told me, "hes' older." They both smiled and I felt like I lost some important competition. A competition made up by a bunch of nine year olds, but at the time, it was a big deal.
While I huddled with a bunch of second place losers, I quickly said, "Wait!" "What year where you born in?" Turned out, he was born a year before me, so I was redeemed. I was in first place again. Standing on top of the childhood stage where I stood behind my podium and marveled at the simple things that childhood brought.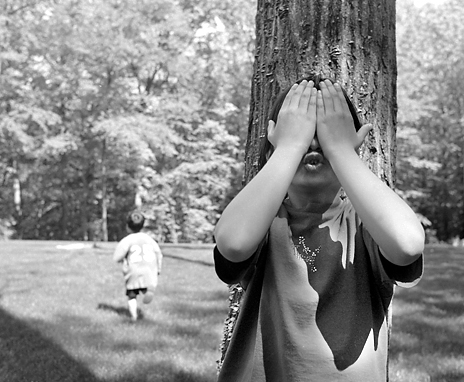 (Hide and Seek was the best.)

One day, I saw my friend who lived on the second floor. I lived on the first. I saw her coming down the stairs and I ran to greet her. "I'm seven now!" I said. She looked at me like I was from a lower class in Mesopotamia while she was the mighty priest coming down the stairs to greet the people. "So? I'm eight," she said and walked away. I thought I had finally caught up with her. I wanted to beat her. To be eight. Or the cooler nine year old.


Today (Oct. 16), I turn 20 and all of that feels a lot different now. I no longer want to be the oldest in the room. I'm past the stage where I wait anxiously for the date of my birth to arrive. I miss that time in my life. Everything seemed so simple before. Everyone used to tell me growing up would be hard and I didn't believe them. I thought life would be one huge latter that came with a safety rope attached to it and yourself so that you never fall down while you were climbing. But really, it's being rock climber without any ropes or chains or hooks or pads. Your skin scrapes against the rough texture. And sometimes, there's places on the mountain where you can take a breather and enjoy the scenery. Rest your hands from the burn.

Here's what I've learned so far:
a.) Life's full of pain. I see it everywhere now. Something I couldn't see from the comfort of under my blanket or inside a classroom. Everyone's trying to survive. Everyone's trying to be happy, but they don't really know how.
b.) People are trying to please others. I was talking to my friend who's in college the other day and I asked him if he knew what he wanted to study yet. He told me, "I'm not sure. I don't care. I just want to make my parents proud." I wanted to tell him to forget about his parents and focus on himself, but I just stood quiet. People tend not to listen about those type of things. But ultimately, if you're happy with what you're doing, then the bridge lowers itself as you approach. And hopefully, it will rub off on those around you. That's how you make your parents proud.
c.) Life is full of little moments of fear.
Those little moments where you make a jump into the unknown. They never stop. I just dropped out of college and it's been a bit different than what I'm used to. I've had to learn on my own. Learn only things I'm interested in. And try new things. Sometimes, you have to make that jump to wake up from that deep sleep. Problem is, you can't be sure weather you're dreaming within a dream, within a dream, etc. So you have to constantly keep making small jumps. That's what's great about life.
d.) Nobody's actually happy.
Everyone's living in the past, future, or both. I always hear people saying things like, "once I get that promotion at work, then I'll be happy." Some guy I know actually said, "Once I retire, I'll have nothing to worry about." It's always someone saying they'll be happy until "X" happens. Meaning they're not happy right now.
I think that's about it. Or the main ones anyway. I hope to learn all the way to
z.)
one day. Or even passed that.
(A sea of friends)
Today all of my friends said Happy Birthday to me and that was actually kind of nice. It felt good. One other thing I learned is how to weed out the bad people and plant some roses. I'm not the best weed remover yet, but I'm doing okay. I'd like to thank those roses who have already blossomed and I welcome the ones on the way. One day, another 20 years will have gone by and I hope that I at least have some pretty flowers on my garden. In fact, you know what, that's all I really want. Today, I couldn't really think of anything that I wanted this instant. If you're reading this, please write some advice or some stories about when you turned 20. I am whole heartedly interested.
_
Last year, when I stared at the cake, I said, "I wish for happiness for me, my family, and friends." That's the first time I didn't make a selfish wish. And as I blew out the candles I saw a huge 19 on the cake. Written in blue. Right below my name. And I thought, that's the last time I'll see a 1 as the first digit until I reach 100. It made me a little sad, but sometimes, two is better than one.
Thanks for reading. And please, follow me on Twitter.
Tweet